What's wrong with this menu?

more menus
Main Menu
Friday and Saturday Kitchen open until 4 am; Happy Hour Monday - Friday 3 pm until 7 pm.
Mozzarella Cheese Sticks
$6.00
---
3 Chicken Tenders, 3 Cheese Sticks 2 Jalapeno Peppers.
---
Grilled Chicken Salad
$8.00
---
Chicken Finger Salad
$8.00
---
Grilled Salmon Salad
$10.00
---
Chicken Fried Steak Sandwich
$8.00
---
Fried Catfish Sandwich
$8.00
---
Grilled Pork Chp Sandwich
$8.00
---
Grilled Chicken Sandwich
$9.00
---
Grilled Tilapia Sandwich
$9.00
---
Chicken Tenders Combo
$8.00
---
Buffalo Tenders Combo
$8.00
---
Served with White Rice & Blackened Green Beans. Add a Salad for $1.50. Add Garlic Potatoes for $2. Pick Your Specialty Toppings: Add Item for $1 each or all 3 items for $2. Mushrooms, Tomatoes or Grilled Onions.
Grilled Pork Chops
$12.00
---
Grilled Chicken Platter
$12.00
---
served with Potatoes & Salad.
---
Coffee, Lemonade & Sodas
$2.00
---
Monday Dinner Specials
$25.00

2 Steaks, 2 Servings of Garlic Potatoes, 2 Salads, 2 Drinks your choice.
---
Slow Roasted Beef Brisket
$15.00

An American classic with a touch of Roma! This favorite is seasoned with seven different spices and slow roasted for ten to twelve hours. It is served with creamy mashed potatoes & gravy, fresh salad, French roll, dessert and beverage. Tenderlicious!
---
Classic Chicken Alfredo
$15.00

Tender spiral pasta noodles smothered in a creamy white wine alfredo sauce and complimented with a generous portion of charbroiled chicken breast, seasoned and grilled to perfection. This dish is served with a Greek salad, French rolls, dessert and beverages. Incredibly Italian!
---
Enchiladas Extraordinaire
$16.00

This Mexican masterpiece is delicately prepared with fresh homemade tortillas, fresh chicken, beef or cheese and smothered with melted "queso blanco" and our world famous green or red sauce. This dish is also served with Mexican rice, tossed salad, dessert and beverage. Amazingly Authentic!
---
This devilishly tasty cuisine is a toss up between your choice of fried catfish fillets or grilled chicken breast over a white rice pilaf and smothered with melted Swiss and fresh pico de gallo. This dish is also served with fresh salad, French rolls, dessert and beverage. Caution: Spicy and Delicious!
---
Mediterranean Extravaganza
$18.00

An array of delicious cuisine from around the globe; this Lebanese dish contains tenderloin beef and grilled chicken kabobs still on the skewer and is complimented with grilled vegetables and served over white rice with vermicelli noodles. This dish is also served with Greek salad, grape leaves, fresh pita bread, hummus dip, baklava for dessert and refreshing iced tea. This extraordinary presentation is enough for everyone. (Also ask about our grilled shrimp kabobs, kibbi wraps and spinach pies.) Exceptionally Exotic!
---
Succulent seafood from all seven seas included: Norwegian grilled salmon, fresh gulf coast catfish (grilled or fried). Pacific tilapia fillets, red snapper, rainbow trout, Atlantic red fish, marinated tuna steak and many others. This dish is served over white rice pilaf and accompanied by a mixed vegetable medley, fresh salad, rolls, dessert and beverage. This feast makes any white rice pilaf and accompanied by a mixed vegetable medley, fresh salad, rolls, dessert and beverage. This feast makes any fish a favorite dish. Sea-Scrumptious!
---
Sours: http://places.singleplatform.com/skol-casbar--grill/menu
Skol Bar & Grill
Bar & Grill, Dive Bar
Hours:
135 Oak St W, Frederic
(715) 327-9979
Ratings
Take-Out/Delivery Options
take-out
Tips
dine-in
accepts credit cards
outdoor seating
street parking
bike parking
free wi-fi
happy hour specials
full bar
smoking outside only
wheelchair accessible
tv
open to all
staff wears masks
Reviews for Skol Bar & Grill
More Reviews(60)
Hours
| | |
| --- | --- |
| Monday | 9AM - 2AM |
| Tuesday | 9AM - 2AM |
| Wednesday | 9AM - 2AM |
| Thursday | 9AM - 2:30AM |
| Friday | 10AM - 2:30AM |
| Saturday | 10AM - 2AM |
| Sunday | 11AM - 2AM |
Hours or services may differ due to COVID-19. Please contact the business directly to verify hours and availability.
Sours: https://www.restaurantji.com/wi/frederic/skol-bar-and-grill-/
INTRODUCING THE STŌK™ GRILL INSERT SYSTEM
Turns your grill into so much more.
Explore the System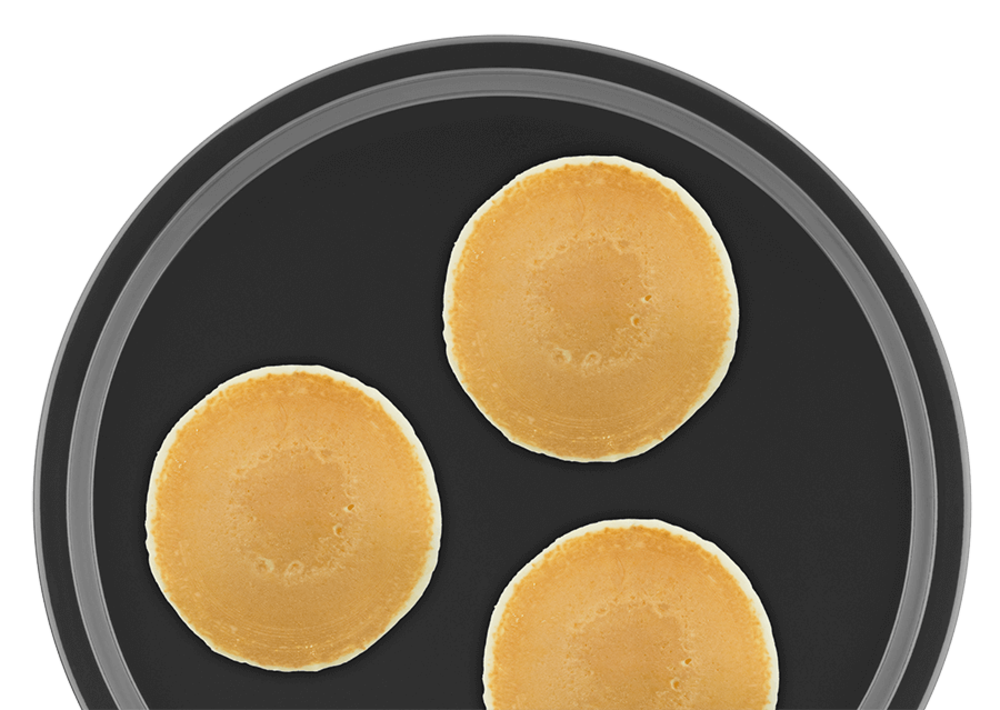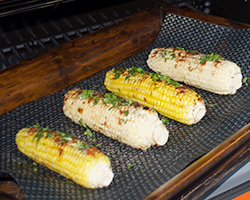 SHARE THE STŌK™ MAGIC
Read up on delicious recipes for your next grilling occasion.
STŌK Recipes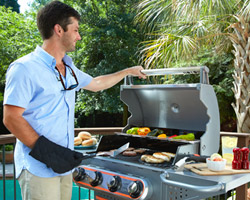 OUTFIT YOUR GRILL, OUTFIT YOURSELF
Check out our line of STŌK™ merchandise.
Learn More
Sours: https://www.stokgrills.com/
Stok Tourist Grill Review
When it's a warm summer day, you can't resist bringing out those grills for a fun BBQ party with friends and family. It's a day well spent. Grills bring that delicious smell of sizzling hot dogs and burgers which make any day special. Whether you're planning to upgrade your grill or buy a new one, you can pick from a wide range with Target's collection. From basic grills to the ones with top-notch features, we have everything. And since there are so many varieties, we've made a quick guide to help you find the right grill. Firstly, choose a grill depending on your real estate. Outdoor ones for your backyard are great for get-togethers. Second, is the type. You can either go for a gas grill or a charcoal grill. Gas grills are the most common and run on propane or natural gas. They are best for quick cooking and the flame can be easily controlled. Charcoal grills run on lumps of charcoal or charcoal briquettes. They are a little harder to use, but they're the classic grills that give the food a smokey flavor that everybody loves. They also run on a high temperature and help seer the meat easily. Then there are other options like electric grills and wood pellet grills. You can also find accessories such as covers, which come in handy for outdoor setups. Explore Target's range to find the perfect grill. Let the grilling begin!
Sours: https://www.target.com/c/grills-outdoor-cooking-patio-garden/stok/-/N-5xtq3Zntf9n
Grill skol
SKOL Bar & Grill
by Terry Sovil
Upon hearing the name I immediately thought "SKOAL"; which is the English version of the Danish, Norwegian, Swedish word "SKOL" which means a toast. I've made several trips for one of the best burgers in town in a pleasant atmosphere.
SKOL is owned by John & Uziel. Frequently staffed by English speaking Lalo, also known as "Edward", I call him: "The Hamburger God". These are big burgers, fully one-third pound, done up on a charcoal grill to your order.
SOL beer on tap includes light and dark. The dark is reminiscent of the amber beers from back home so it is a favorite choice. They also serve wine and have a full bar. Tuesdays is two for one margaritas or vampiros.
Menu selection is small, but delicious. I haven't been able to move past the burgers to try the ribs or wings but I'm sure they are equally as good. Fries (chips) included. Check out their menu at: http://skolbar.webs.com/productpage.htm . You will be pleased to see their pricing and find you can have two burgers, two beers and walk away for under $150 pesos. You will walk away with a smile on your face feeling FULL.
You may be invited to write on their walls. Have something clever in mind before you get there. The walls are full of posters -- Frank Sinatra, Elvis, Marilyn Monroe, Laurel and Hardy -- plus writing on the walls by visitors. Some comments are thought provoking, some just funny. The music is varied and I generally enjoy what they play on audio or video. Last trip I watched video clips of Santana, Toto and Paul McCartney in live concerts.
How to do you get to SKOL? Take Madrid Blvd. heading towards Las Brisas. After you pass the big turn-about with the sailing ship keep to the far right lateral. You'll come to a light with a Kiosko on the immediate right. Go through the light and past Costenos coffee shop. You'll come to another light and SKOL will be about half-block farther on the right. If you have ever been to see Dr. Navarro for eyes he is "across the street"from SKOL. SKOL is open from Tuesday to Sunday, 6:00pm to 2:00am. During American Football it will be open daily from noon till 11:00pm.
Secret: Edward's mother runs the little paper/craft shop two doors down. She sells brownies. Really good brownies! I haven't had a chance to order one of her pies but they start with a cookie crust, fruit, cream cheese, and more fruit. Selections include strawberry, banana and mango!
SKOL! Try it, you'll love it.
Sours: http://www.aquaticsportsadventures.com/Articles/Food/SKOL/SKOL_Bar.html
Electric Grill Terbaik Idealife IL117 elektrik multifungsi rebus panggang bersamaan
.
You will also be interested:
.
89
90
91
92
93