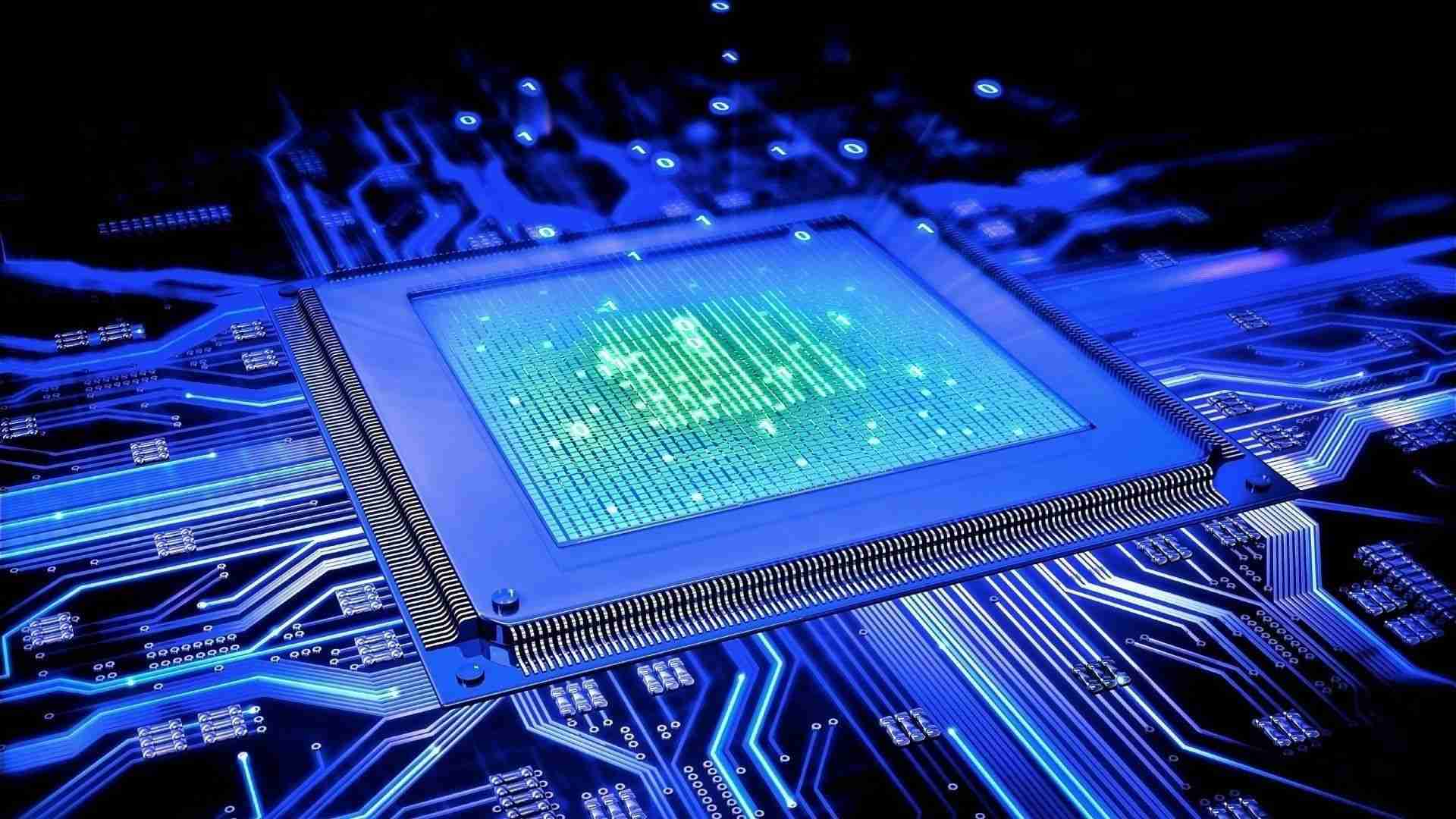 Create A High Performance PC
BuildMyPC will help you create a high-performance custom PC that meets your specific requirements.
Create NowBuy Gaming PC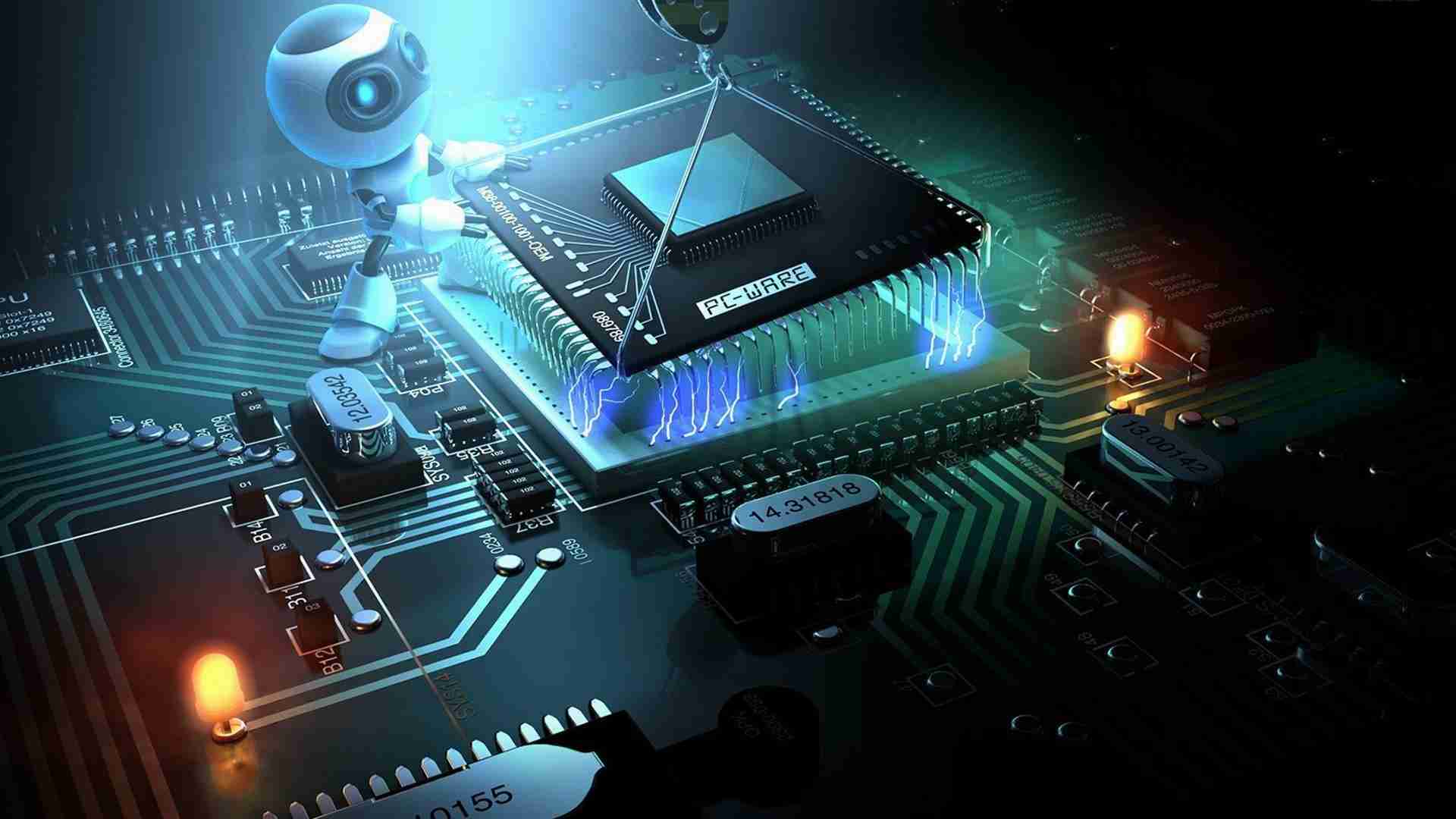 Experience Our Creativity In Gaming PC Design
When it comes to high-end gaming PCs, we know you need the best for your money. That's why we offer a wide range of gaming PCs that will suit any budget.
Create NowBuy Gaming PC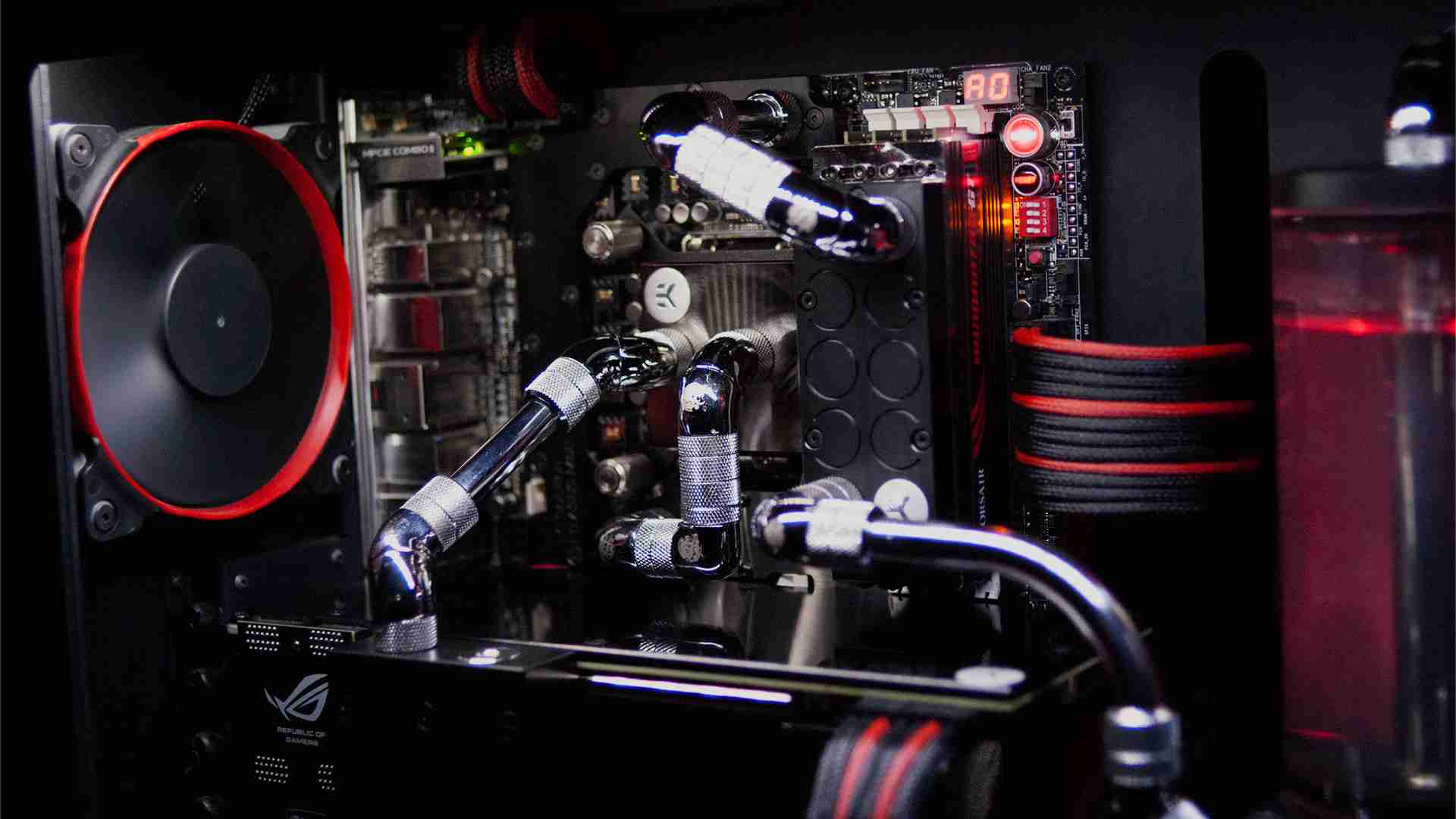 We Know What You Need
We know how difficult it can be to find the right desktop computer for you. That's why we offer a wide variety of pre-customized PCs in all price ranges, so you always have the best option for your budget.
Create NowBuy Gaming PC
Explore Our Pre-Builts
Explore our exclusive range of pre-build custom pc designed by the experts by choosing the most appropriate and high quality custom pc parts.
System Builder
---
What We Do
BuildMyPC is a free PC parts compatibility checker website for those who want to build an entirely new and customized PC for their needs. We will help you to customize your high-end pc by picking up the budget-friendly components. We will do so by recommending different builds — sets of computers that meet specific goals.
Build My PC lets you start plugging in components for your build and make sure everything is compatible before you drop big bucks on hardware. It will also provide the compatibility guide to make sure that the components you are choosing to build your own PC are compatible.
Amazon Price Tracking is another most popular feature of BuildMyPc. When you find the price of a component which is not according to your budget, or if you want to buy the component at the lower price, then you can easily enable the price tracking for that component.
Our advanced system will automatically alert you via email whenever the price of the component goes lower than your pre-set amount. The price tracker tool will help you to buy the pc parts or components at a reasonable price.

BuildMyPC has taken care of novice PC builders. We have included the custom build guide in every segment which is designed by our experts. It will be helpful for those people who are new to building a PC and can take help from these build guides.
There are many guides are available to build through which you can easily build a high-end PC in every segment. From the guide, you'll find the list of all component used along with their latest and historical price and the link to the merchant's website.
How the system works!
It's actually easier than you think...

We list Components
The first thing we do at Build My PC is to search for various computer components, finalize them, and add them to our website. We always try our best to add and update the latest components for you.
It can be really helpful for people who came to our Build My PC website just to check the compatibility of the latest products before buying them.

We list Components
Along with it, if you don't find any product on our website, then you can email our team and we'll add the product on our website especially for you!

Check the Compatibility
Once the product is added to our Build My PC site, we check for compatibility issues with each and every product and do manual testing to make sure it is compatible with them.
Doing manual compatibility testing is helpful, and it helps our website to be fully error-free for our users who came to us for testing the pc parts.

Check the Compatibility
Although we try to add compatibility of all the products manually, but still if you find anything which isn't compatible with the product it has to be compatible with, then you can email us and we'll take the required actions ASAP.

Create a High-End PC
Once you are done checking the compatibility and satisfied with the product, we make those computer components available for you with the help of Amazon.
As we listed the components which are available on Amazon, so it is easy for you to get them delivered at your doorstep without any issue.

Create a High-End PC
If you're not sure how to build your PC yourself, then you can also check the compatibility using Build My PC and take help from local shops to build your custom PC.
Some Frequently Asked Questions!
Have Some More?? Just contact Us...
About Us
BuildMyPC is a custom PC builder website, which allows you to build your own custom PC best possible as per your budget. Users can easily compare various available components under their budget in terms of their features and prices from different retailers online so users can decide which component to choose accordingly.
BuildMyPC provides its users with various features and functionality like compatibility checkers, listing their builds, sharing their Rigs, price drop alert, various kinds of filters to filters the component you like.
BuildMyPC is a site build by keeping in mind to provide its users with what's best in the market. Anyone can create the custom PC with the help of our tool as we undergo various compatibility tests for all the components so that only compatible parts are provided to their users.
How and When Website Came to Existence
The website was substantially got live in July 2019 and still undergoes a huge development to provide its users only with the best. It almost took us 3years and still counting to make such a stable website.
As for the R&D, the research for this website takes around 1year and the initial development of BuildMyPC takes around 2Years to develop with the help of the bulk of experienced developers.
I need to contribute to BMPC. How can I help?
You can easily contribute to our website by checking and sharing any compatibility issues you found during using our website. Along with it, you can contribute to us by measuring our website for security issues, and for this, we will mention your name on our hall of fame page and the chances are we can reward you for this.
If you want to join our cause, then show us what you got in you. If you have it and we need it.
Why BuildMyPC is Started
The only reason the BuildMyPC is started because there is no best service available in the market which provides users with the lastest components to make their builds. When it comes to build a PC the users have to work hard due to lack of knowledge about the various PC components and in the end, many of us just get compromised with some low build component.
But now, with the availability of BuildMyPC, the users can easily build their dream PC with just a little bit of knowledge, without any worries and stress.
We provide easy to use UI and UX with tons of compatibility algorithm that makes it much easier to select the custom PC parts. With the use of our PC Builder, users have already built more than 534200+ PCs and the counting is still going on.
Build My PC is not viewing my country.. not what.
As of now, we at Build My PC only support merchants in 6 countries, including the United States, United Kingdom, Canada, Italy, Australia, and India. So if you reside in any of these countries, then you can use the merchants to effectively build the PC for yourself.
Along with it, the website is free to use for everyone whether their country is listed in our compatibility checker tool or not. The only difference is, we don't support the merchants in other countries and we're really working hard to update every country on our platform.
I think I found some issues in BMPC. How can I help to correct you?
Oh, Snap! It might be possible to miss some in thousands, and we regret our mistake, We have developed various algorithms to check for the compatibility of each and every pc parts listed on our website, but there might be some times that we miss something while writing the algorithms of the component you found the issue with.
If you think there is a chance we missed something important, then you can help us by simply getting back to us at [email protected] with the issue and join our cause of making building better.
How buildmyPC compatibility works?
Well, it harder to explain exactly, but in simple words, every component we add on Build My PC is checked for the compatibility parameters with each of the other pc components, then finally we make it available for our users.
How many components are there in Build My PC?
As of now, we have more than 2,000+ components in our database which are checked and added by following all the parameters required. And we're constantly working on increasing products day-by-day to help you choose the right product for yourself.
You'll get to choose from 150+ processors, 200+ motherboards, and from 100's of graphics card and RAM. The numbering might be different for you, as we have added various country-specific products in our system as well. And trust me, while you're reading these FAQs, we might have added some more pc components to our list.
And in case, you don't find any pc component, you can mail us at [email protected] and we'll add them for you :)
I am not able to find some components. How can I check my compatibility now?
There are thousands of pc components available in the market and it's really hard to manage all these in just a few months. But we're constantly working on adding the latest components on our website along with several algorithm updates just because to get you with the best pc compatibility.
However, it's possible that we might have missed some pc components under our sleeves - and if you think that's the case with you, then you can reach us at [email protected] with the component link or with the name of the pc component and we will add it for you.
Why many of the components don't show the pricing?
We update our pricing several times of the day, and many of the times some of the components get out of stock for only a limited amount of time, so we show all the components on our product list page.
It is because most of the components which are out of stock are again available on these merchants within a day or two (normally it takes 2-3 hours) and we don't want you to miss any of the best components for your build, just because they recently got out of stock.
Along with it, it is really helpful for someone who came looking for the specific pc component compatibility which might be unavailable or out of stock at that time. So it would be really helpful for peoples to use our pc compatibility checker even if it shows the product out of stock or unavailable at that moment.
How can I feature my recently build rig?
As of now, we don't have the feature to share user builds on our website. But if you're really interested in sharing the build with us, then you can reach us at [email protected] with every component you used to build your pc along with the images and videos (if possible). We'll feature them on our blog.
Sours: https://buildmypc.net/
PCPartPicker
Website providing guidance on computer part selection, compatibility, and pricing for DIY computer builders
Screenshot of PCPartPicker's homepage on April 11, 2020

Type of site

Comparison shopping
Country of origin
United States
Owner
PCPartPicker, LLC
Founder(s)
Philip Carmichael
Industry
Ecommerce
URL
pcpartpicker.com
Registration
Optional, but required to save part lists, create custom parts and comment
Users
1,000,000+
Current status
Online
PCPartPicker is a comparison shopping website that allows users to compare prices and compatibility of computer components on different retailers online.[1] The website was created by Philip Carmichael in 2011. The website was substantially redesigned in February 2015.[2][3] The website is funded through affiliate linking to sites such as Amazon.com.[4] Additional functionality is available, such as sharing build lists, photos, and instruction, alerts for price drops, forums, and filters for automatically adjusting pre-made lists of components.[5] They also make PC hardware reviews and custom build tutorials on their YouTube channel.
References[edit]
External links[edit]
Sours: https://en.wikipedia.org/wiki/PCPartPicker
Experience the New Perspective of
Building Your Dream PC
Building your own PC is a rewarding experience. With our new approach,
we'll help you to be sure that the compatibility of your selected PC parts is just right.
Create NowBuy Pre-built PC
Handling Your Toughest PC Parts
Compatibility with Ease
We handle the toughest task of PC compatibility with easeand provide
you with the best compatibility that's available.
Create NowBuy Pre-built PC
Performing with Excellence to
Do More for More
We are excellence with the pc parts compatibility to do more for you!
With the ever-changing tech, you'll always get the latest and most accurate compatibility.
Create NowBuy Pre-built PC
Actually, We Breathe Technology, and
We Love Caring Tech
We're a team of PC experts and we're here to help you turn your imagination into reality.
We've been managing PC related technologies for years and are best at it.
Create NowBuy Pre-built PC
PrevNext
Pre-Built PC
Looking for the pre-builts PC? Here you can explore the pre-builts PCs under every segment and PCs, which are exclusively picked by our editorial team for the power-packed performance.
Explore Pre-Built PCs
Best Laptops
Looking for the best laptops? Laptops can be a daunting purchase, but luckily we've narrowed it down for you. In this section, you'll find only the best laptops that will help you acheive better performance and experience.
Explore Laptops
Assurity with PC Compatibility
We developed this website with hundreds of most significant compatibility algorithms, which makes building PC much easier, and you'll get 100% assurity with the pc parts compatibility.
Availability of Components
Finding the right pc part is now easier with us at PC Builder. We regularly check and list new components on our website, so you'll always get the available and latest components without any hassle.
PC Builds Showcase
Looking for the ideas to build your pc accordingly? Herewith us, thousands of people share their latest PC builds and the list of components, which they used to build their own PCs - so you'll never get out of ideas while building the PC.
Clarity with Price History
Not sure what's the actual price of the pc component you're going to buy? With PC Builder, you'll get the latest price of the component, along with the price history offered by various merchants. So you'll never miss the best deal.
Clearance with Dependencies
We help you to clear all your doubts about the dependencies of the pc components with ease, and we make sure you're buying the right pc components for building your custom pc.
Sharing Made Easy
We made sharing the rigs simple. Once you created the list of compatible pc parts, you can easily share them using the rig link, reddit, and with other forums with the help of our powerful sharing tool - And get assured even before buying them.
---
7.67K+
Number of Components
6.96K+
Number of User Builds
127K+
Number of Pre-Builts
1.1M+
Custom PCs Designed
System Builder
A Universe of Compatibilities
Our website, PC Builder, has a diverse number of computer compatibilities, which helps to creates a virtual environment for you. It helps to check the compatibility of your favorite pc parts and help you choose them wisely by comparing them on different factors using our advanced AI-based algorithms.
We've written more than 1M+ lines of algorithm codes, just to make sure you will always get the best pc compatibility with each and every available pc parts effectively.
Star 27.7K Fork 6K View on Github
Getting Started
New to PC Builder? And you dont know why to choose us? Here we're sharig the points, which let you know why we're the best in market for helping you to build the compatibility of your PC.
Why to choose PC Builder?
It totally depends upon you! But to give you a little more perks about us, We are dedicated only to the compatibility of PC Parts for the best profit of our users. We always update our system so that you will only get the best and the latest parts available in the market.
How our system works?
Our system works by testing various compatibilities of every component with other selected pc parts by the user, and to achieve such a big goal. We have written thousands of lines of the algorithms just to make sure you will always get what's compatible and the latest for your build.
Why should you trust PC Builder?
Our Millions of satisfied users is our proof of the trust towards them. We are here just for helping the people who wish to make their own pc build, but they lack the proper knowledge of the components and their compatibilities. So they get messed up with their build, but with us, they didn't need to worry anymore.
Can I feature my Build on PC Builder?
Yes, of course, you can showcase your build with us, just signup in our system and submit your build and we are more than happy to feature your build on PC Builder, and we just love to see people building their PC builds with the help of our system and keeping their trust in us.
How many merchants we are working with right now?
We are currently working with Amazon LLC as our only merchant because Amazon is the one-stop for everything, and it assures the availability of all components. Most of us love to buy all the parts from one place rather than searching them on different platforms.
Price is different on both PC Builder & Merchant, Why?
Yes, Sometimes the price may be dropped and increased by the merchants at any time. And due to this, sometime you'll see some price differences of few components - but we're working hard to maintain the latest pricing as per the merchant and keeping the margin of price error to minimal.
How do we earn?
It's hard to share the answer to this question in few lines but to keep it simple, we're affiliated to Amazon LLC and this is the only way through which we make our livelihood and keep this website running free.
Sours: https://pcbuilder.net/
Cable Management Time Lapse - Phanteks P400S Tempered Glass
Peter Piper once Picked A Peck of Pickled Peppers — but he didn't Pick a Peck of PC Parts. Building a PC from scratch is a fun and satisfying process. Finding those components at the best price when graphics cards can change prices based on what cryptocurrency miners think will give them an edge and new processors seem to come out every day, can be a huge hassle.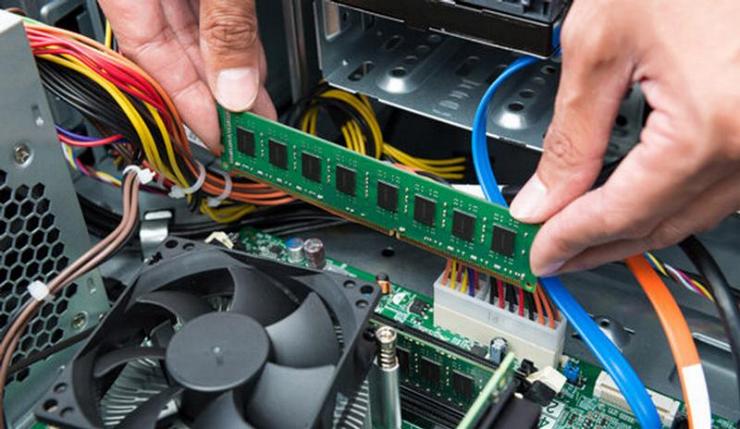 We'll list out the best of what are called "pcpartspicker apps", where you can find them, and what they can provide. Sometimes it's a good idea to use multiple systems, but the more we can narrow down the easier this process will be create the PC of our dreams.
Instead of doing all of the work yourself, enthusiast groups can help through pc parts picker systems. A good pcpartpicker scans various web sites such as Newegg, Amazon, eBay, and other online stores to find the best prices on computer parts. They also will rank an optimal build based on different price sets, so if you're looking to build a more casual rig you can find the right pieces for that, if you're looking to create the ultimate system to run "The Witcher 3" at 4K resolution, then we can do that too.
How PC Parts Pickers Work
Whatever name you call them by — "pc parts pickers", or "pcpartspicker app" or "custom PC builders", the idea is usually the same between each of them:
Evaluate the performance of PC components against each other. A good pc part picker site will weigh components such as processors, graphics cards, and other parts against each other for price, energy use, performance, and compatibility with other platforms.
Create groups of components that work together. It wouldn't do any good to pick a motherboard that worked with Intel processors then get the price of an AMD processor that doesn't work on it. Or if we want to use a M.2 SSD hard drive, better make sure that the motherboard can actually connect to it. A good pc parts picker system will group components together so we can easily mix and match what kind system we want to build.
A good layout. If using a pc parts picker site is more confusing than scanning the various stores, then it's just a waste our time to even use it. A good pc partspicker should have a clean interface that makes it easy to get what we want.
PC Parts Picker Best List
The following web sites are the best out there, and a free service for those who are looking to get all of the components they need to put together their own custom computer. They do it in different ways, but they're the best place to start for getting the pieces we need.
You knew we had to mention the one that uses the name — PCPartPicker. This is the one that people think of first because — well, it's right there in the name. Just because they got good with the name doesn't mean they don't know how to help you find the parts you need for your new computer. They do so by recommending different builds — sets of computers that meet specific goals. Looking for a gaming rig? Then you're going to need different parts than a person looking to build a home media server. Prefer Intel over AMD? Click a few checkboxes, and you're able to quickly narrow down what kind of components you'll need for your preferred computer.
Logical Increments isn't out to tell a story or wow you with witty banter. This pc parts picker website lays things out in a spreadsheet format based on the amount of money someone wants to spend on their goal. The cheapest can be put together for less than $200 US, while those are are looking to create a monster computer can spend up to $6000 US on their system.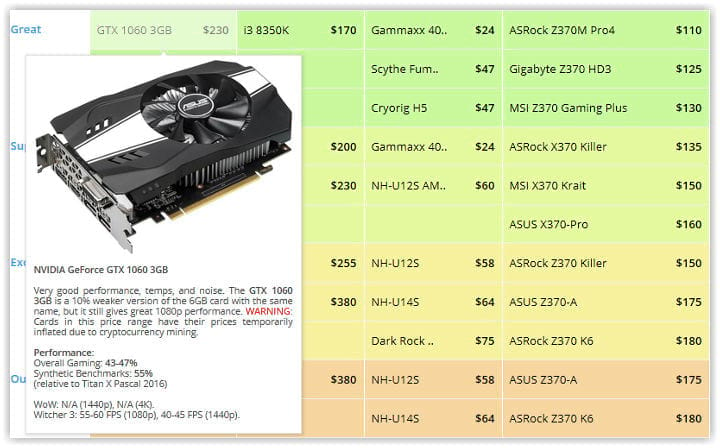 Each component is rated as the best in its price point and performance range, with a link to where the piece can be purchased at the cheapest price. One issue is that it doesn't always track whether the part is actually in stock at the target store, which can leave the user having to find an alternate option for themselves.
AnandTech Build-A-Rig Blog
Not as concise as other pc parts picker systems and more a series of articles, the AnandTech Build-A-Rig Blog is handy because it provides explanations for their decisions. Instead of just listing the part and price, they go into detail to explain their decision, why they think one component is superior to the other, and how it ties into the overall goal of that particular build. Some will focus on gaming performance on a budget, others on creating affordable media servers.
The articles are well written, and the people writing them really know their stuff.
Choose My PC takes a different approach. Instead of a list of possible systems, it uses a series of questions to piece through what kind of computer options we're looking for, what the budget is, and other settings. From this, it creates a custom list of parts that meet our goals, and let's us change the parameters for our computer, then tweaks the list again. Most pc parts pickers will focus on what technology we want to use, while Choose My PC focuses on why we want to build our special rig.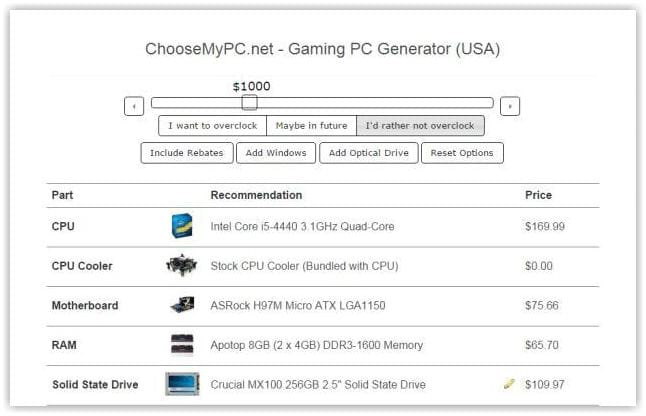 The list of options are simple, but does more to make this a custom experience than just throwing up a list and letting the user go with that.
Tom's Hardware PC Builds is the granddaddy of PC parts and testing. It has rigorous systems to measure one system against another, to show how each part stacks up in various ways. The PC builds system helps users find what parts, and then follow up in detail how each one works so users can enjoy — or be agonized — by the massive options to choose from.
What makes Tom's Hardware pc parts picker so good is they're one of the few who actually tracks what items are in stock across different sites. Rather than getting excited for the graphics card, or the power supply that will fuel our system only to follow the link to find out we can't even get it, Tom's gives an alternate options that can perform as close to the same capabilities as the part we wanted.
Once we have our dream system in place, the new challenge is protecting it. Most people will think of antivirus or other systems, but don't neglect protecting files from being lost. To keep our files and drives under protection so we don't lose anything, try out Disk Drill.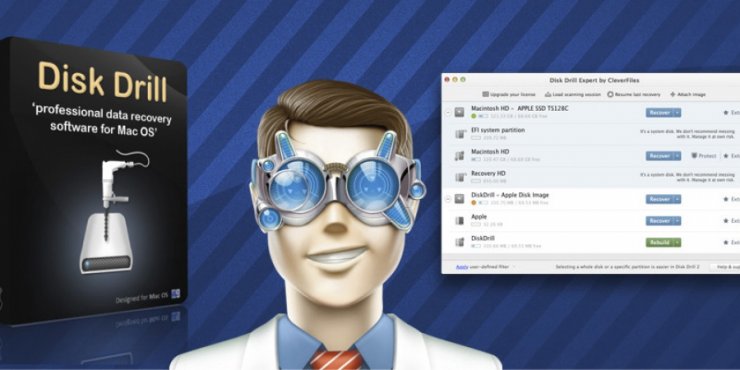 For a free download, it can recover up to 500 MB of files, and registered users get enhanced protections that prevent file loss before it happens.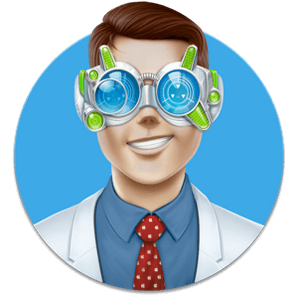 Data recovery for free
Your Companion for Deleted Files Recovery
Free Download
Sours: https://www.cleverfiles.com/howto/pcpartpicker.html
Picker pc part
.
Corsair Crystal 570X w/ H150i PRO RGB Build - ASRock Taichi Z370 / i7-8700K
.
You will also like:
.
538
539
540
541
542