KeyLab 49
KeyLab 49 combines a professional-grade MIDI keyboard with our powerful Analog Lab software environment. With 49 keys, 2 banks of 10 encoders, 2 banks of 9 faders, 10 assignable switches and 16 velocity- and pressure-sensitive pads, KeyLab 49 is perfect for studio and live use. Perfectly matched to the included Analog Lab software, with an integrated user interface and 6000 sounds from our V Collection line of products, KeyLab 49 is more than a controller: it is an instrument unto itself.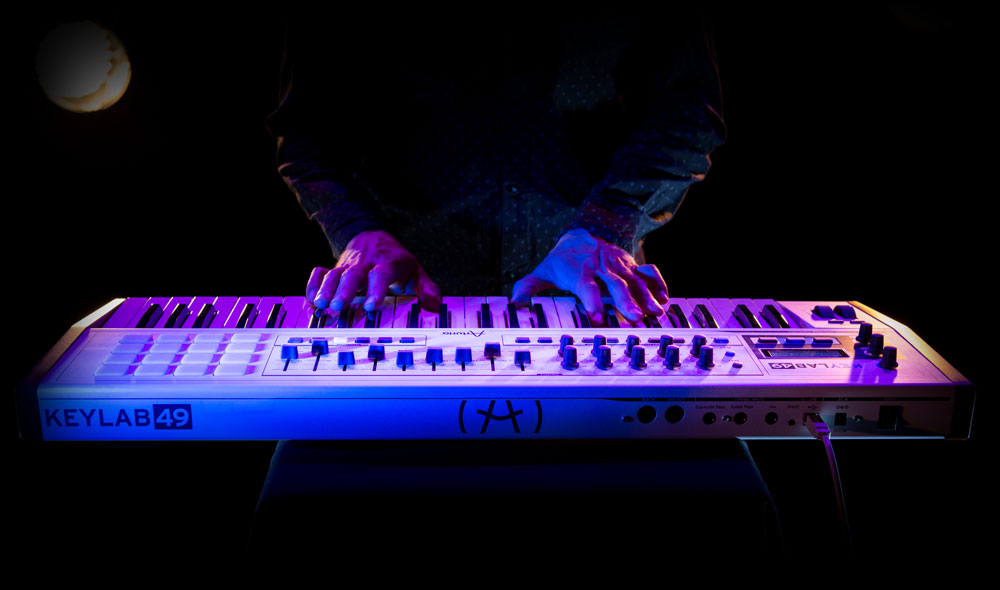 Hands-on sounds…
This 49-key controller keyboard was designed for maximum performance and expression, with velocity and aftertouch in addition to a bevy of knobs, faders and highly responsive pads. The back panel connections include breath controller, MIDI in/out, expression and sustain pedals and an aux pedal input. This is a top-notch controller for any hardware or software, but its comprehensive control of our Analog Lab software is the pièce de résistance: its preassigned controls make this combination the perfect hybrid solution for plug-and-play sound creation.
Press Clipping
"Calculate what it costs to invest in a keyboard with the same features, and add a software solution also provided and you will understand the relevance of Arturia's positioning in this area. "
Audiofanzine
"If you're in the market for a well-built controller and adding a whole lot of great sounds to your library while you're at it doesn't sound like a bad idea, the KeyLab is certainly worth a good hard look."
Ask Audio Magazine
"Strictly speaking, the Keylab 49 is not only a great playground for sophisticated MIDI applications but is also a serious synthesizer."
Beat magazine
…and sounds on hand!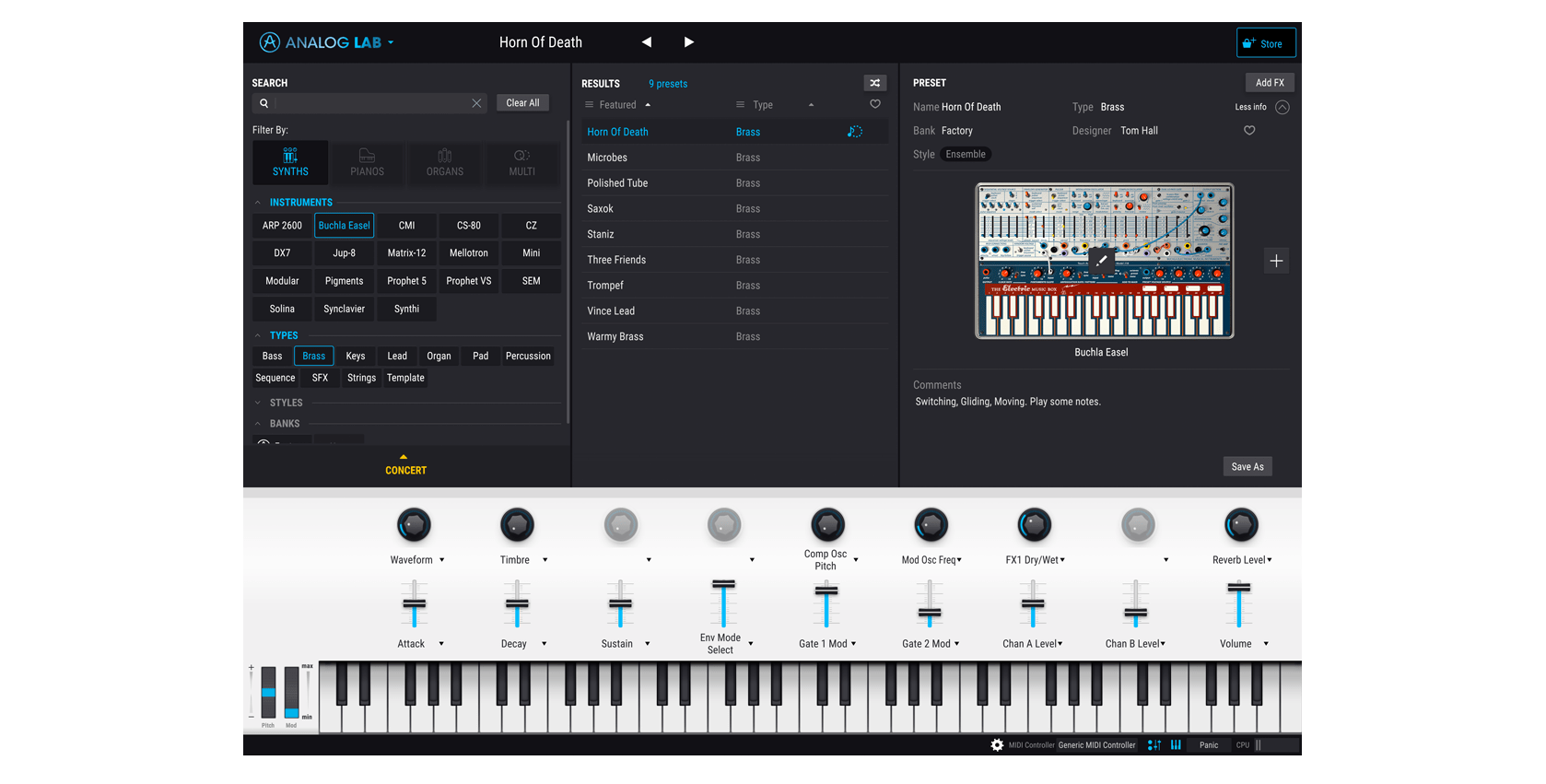 Analog Lab boasts a huge library of 5000 internationally-designed presets, so instant inspiration is only a click away. Play several sounds at once in Multi mode, and add a professional touch with a wide range of high-quality effects. With an unprecedented level of synthesis control, Analog Lab lets you fully experience the depth Arturia's TAE® analog modeling technology.
What a synergy!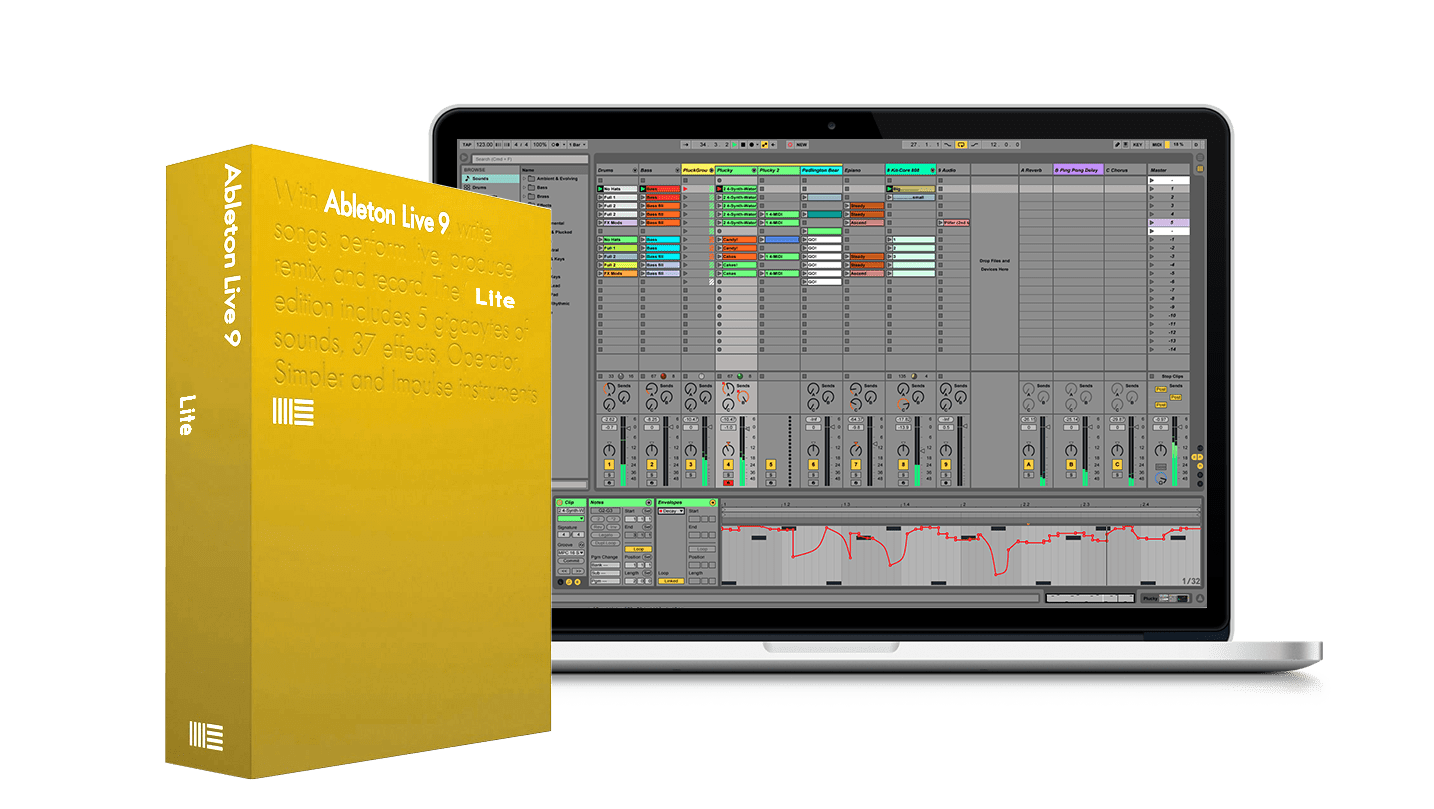 Now bundled with Ableton Live Lite: an introduction to one of the most popular recording and performing platforms in the world. If you'd like to take a closer look at how KeyLab controls the features of Live, check out our handy guide.
Learn more about the Integration
Sound Corner
Brumz N' Dass(FR.Blaszczyk )
All instruments and effects made with Analog Lab except for Drums.
Change(Christian Laffite)
Jazz funk demo using Analog Lab except the drums and a funky rhythm guitar sample (in the last part of the demo).
I Need Some Acoustic Friend Cut(Daniel Stawczyk)
Analog Lab synth sounds only
Too Thirsty To Hum(Daniel Stawczyk)
Analog Lab synth sounds only
Mare Tranquillitas Demo(Ronald Schmidt)
An spacemusic ambient style song made with Analog Lab plugin. It uses some synth percussions and Modular V presets.
Retromatic(Larry Hopkins)
Track made using sounds from the Mini V and the ARP 2600 V.
Part 1(Laurent Collat)
Down tempo demo track made with Analog Lab only.
Part 2(Laurent Collat)
Down tempo demo track made with Analog Lab only.
Main Features
Includes Analog Lab with 6000 synth sounds.
All presets are carefully selected from the Arturia V Collection
Fast preset sorting to find your sound quickly: by Instrument, by Type (Bass, Pads, Leads…), by Characteristics (long, bright, dark …), etc.
In-depth Preset editing available for the owners of the full versions of our synthesizers (mini V, CS-80 V, etc.). Edit your sounds on the original instruments within Analog Lab.
Straightforward editing, with a complete array of parameters for tweaking sounds, directly assigned to the controls of the KeyLab 49.
Keyboard: 49 semi-weighted keys with velocity and aftertouch.
Controls: 2 clickable encoders, 6 transport switches, 1 modulation wheel, 1 pitch bend wheel, two banks of 10 encoders, 9 sliders, 1 volume encoder, 10 assignable switches and 16 backlit pads with velocity- and pressure-sensitivity.
Connectors: MIDI in & out, USB, sustain pedal, expression pedal, Aux footswitch, and breath controller.
High-quality aluminum and wood construction.
32-digit LCD screen.
Use with Analog Lab or with any other MIDI software.
Product dimensions: 31.14 x 11.73 x 2.76 inches (791 x 298 x 70 mm) - Net weight: 14.33 lbs. (6.5 Kg)
Awards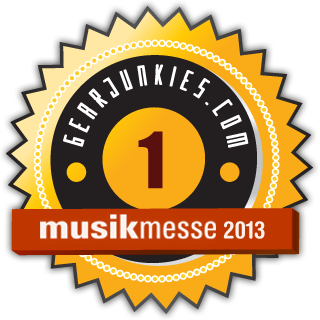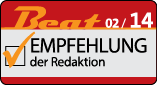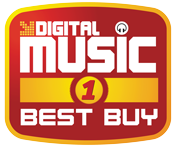 Sours: https://www.arturia.com/products/hybrid-synths/keylab49
KeyLab Essential 49
Creating music in the digital world is sometimes a little challenging. So many distractions, so many new things to learn. KeyLab Essential lets you focus on what's important…
Music is at the heart of this controller. Every aspect of KeyLab Essential has been carefully chosen to give you the best possible experience when creating and performing. From the responsive keyboard to the intelligently assigned knobs and faders, you'll feel like everything you touch turns to gold. KeyLab Essential makes navigating your track a breeze thanks to the dedicated DAW Command Center, and makes browsing your presets an exciting, inspiring experience.
KeyLab Essential helps you keep your eye on the target. Spend less time with a keyboard and mouse, and more time creating, performing, and playing.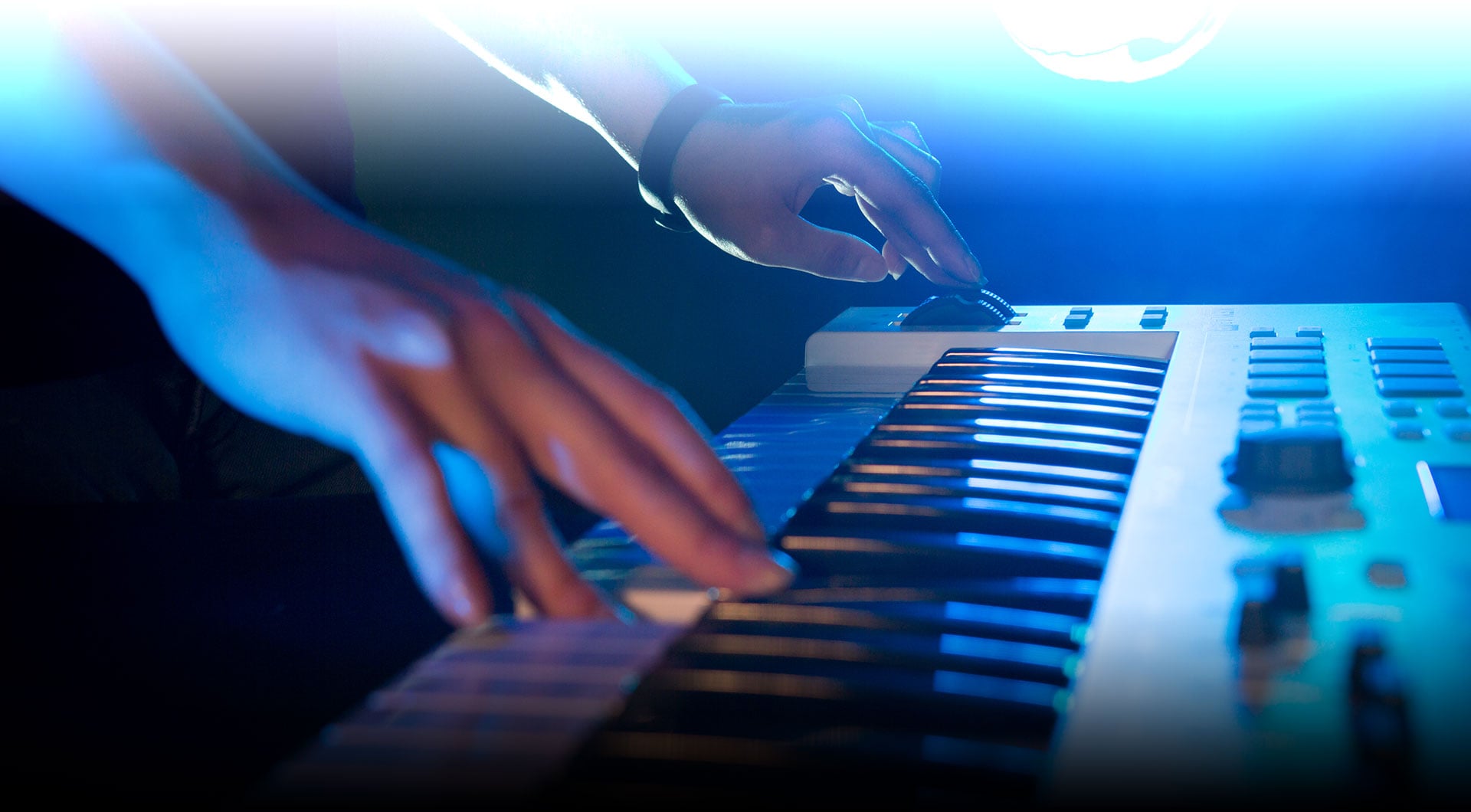 Make music - your way
Never been fan of menu excavations and setting headaches? We think the same.
That's why we've created KeyLab Essential: to make the technical stuff as simple as possible.
It's easy to let your concentration drift and your inspiration slip when you spend hours on tedious tasks. KeyLab Essential is the result of careful research, with the aim of streamlining your creative process, giving you more time to express yourself through music. With the KeyLab Essential on your desk and its comprehensive set of music software loaded in your computer, the only required step to start experimenting, composing and recording is sitting in front of them.
Once you've experienced the creative workflow of KeyLab Essential, you'll wonder how you ever made music without it.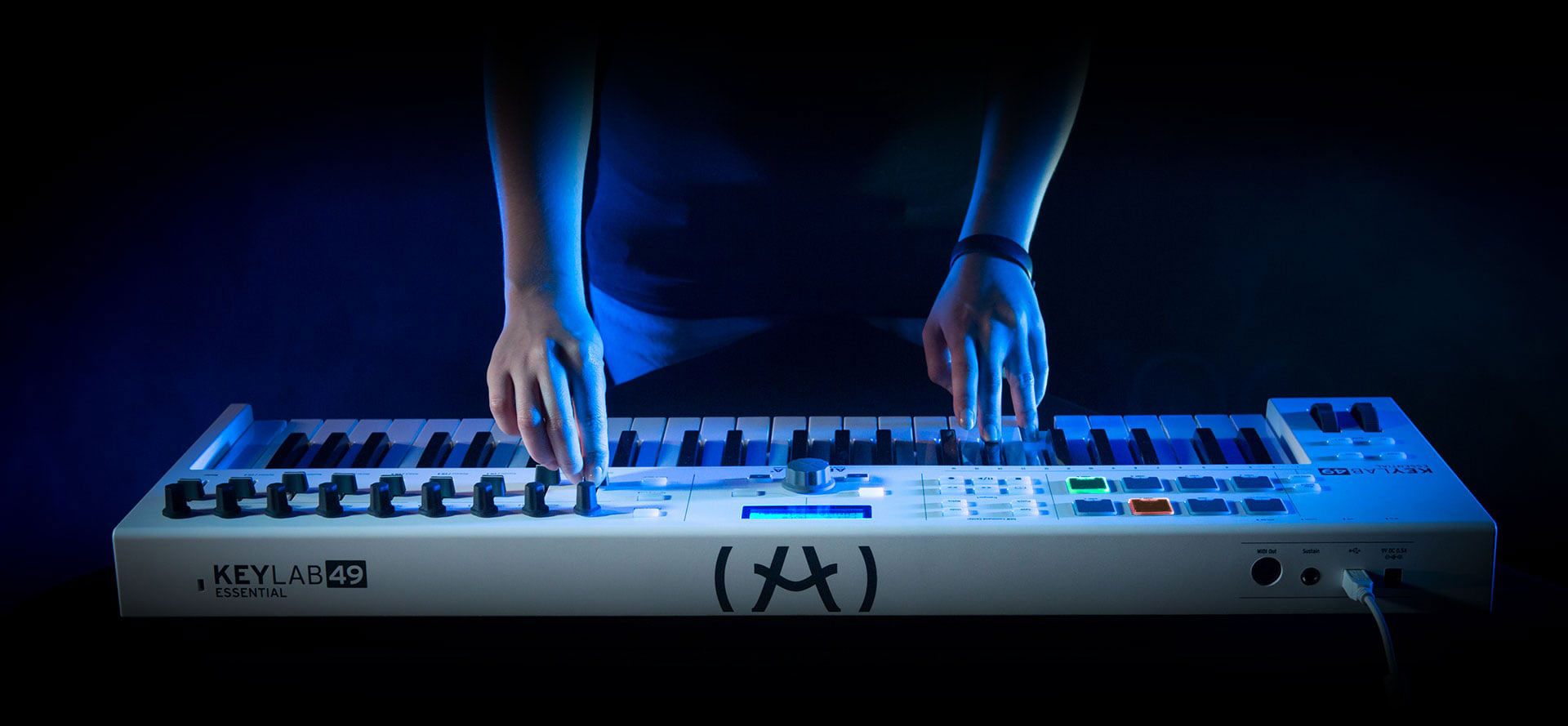 In tune with your studio
Geared for maximum compatibility, KeyLab Essential gives you unadulterated control of your digital world, seamlessly integrating with virtual instruments and DAW software.
KeyLab Essential is packed with clever controls that help you make swift work of everyday tasks within your recording software. Play your track, jog forwards and back, save, toggle your metronome and loop, record, and punch in on the fly. This functionality keeps your hands on the controller and your mind in the music. As well as offering ultimate integration with Analog Lab, KeyLab Essential is a universal MIDI controller, compatible with any third-party instruments or software. KeyLab Essential also comes with Ableton Live Lite so you can start recording, editing, and releasing your music with one of the most popular music platforms on the planet.
Whether you're a total newcomer to the world of recording, or a seasoned pro who's set in their ways, KeyLab Essential has the potential to revolutionize your creative process.
Press Clipping
"Robust build quality, fantastic Arturia Analog Lab integration and a decent software bundle make for a real winning combination."
MusicRadar
"Solid, sturdy build in a lightweight package. Intuitive layout andcontrols, including 360º MIDI knobs and full DAW integration. Top-notchaccompanying software for music creation and sound design."
KEYBOARD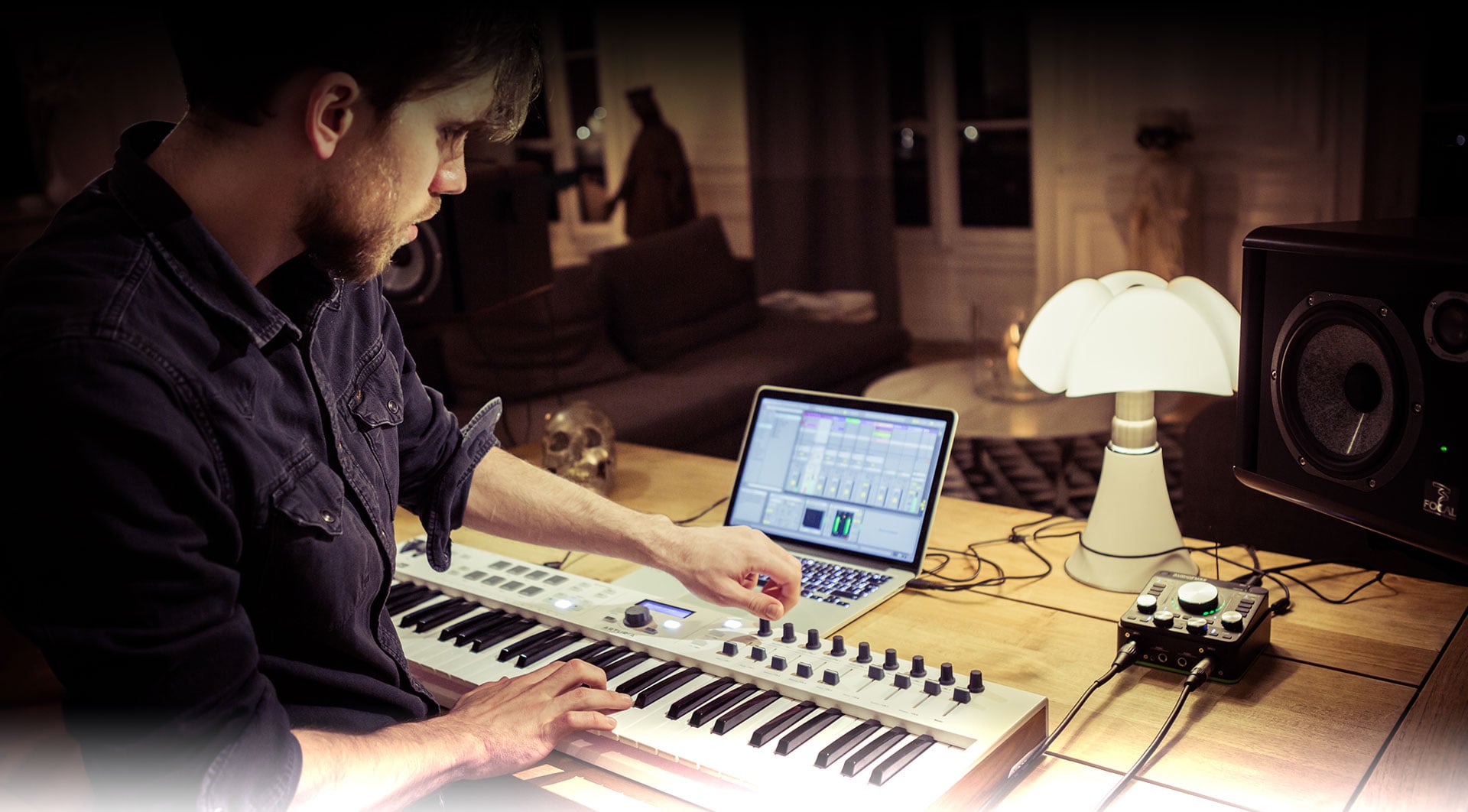 A world of sound
A complete keyboard production studio, KeyLab Essential comes with some incredible software titles.
Whether you want a searing-hot synth lead or an ethereal string pad, a vintage upright piano or a complex, animated soundscape, KeyLab Essential gives you everything you need to perform and record. All the ingredients of the cocktail are there and ready to be mixed according to your own style.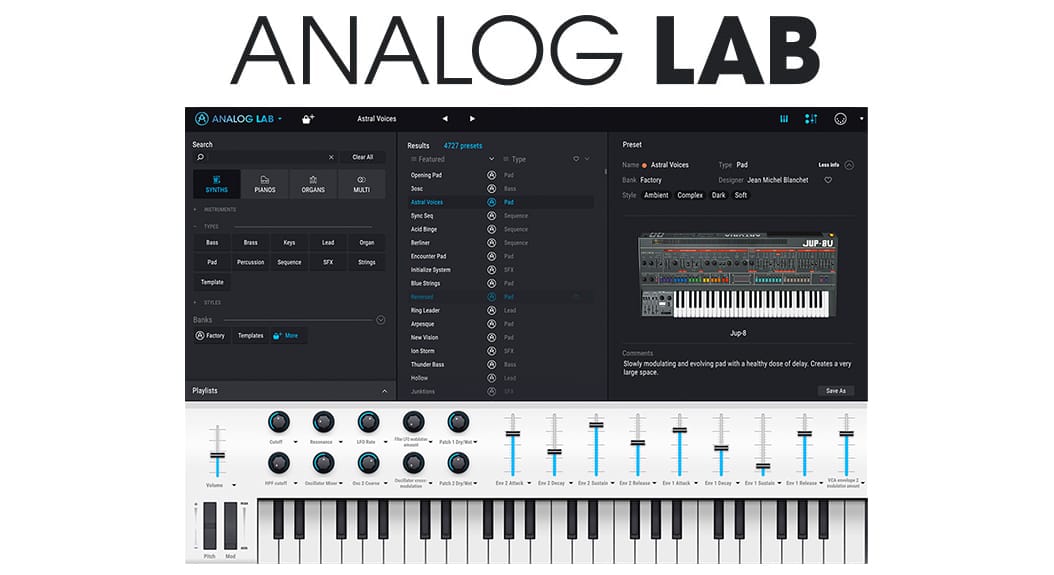 Your very own vintage keyboard collection.
Analog Lab gives you access to thousands of the best sounds from our award-winning V Collection, and gives an amazing introduction to our whole software instrument catalog. Featuring 17 iconic instruments, including analog synths, revolutionary digital workstations, organs, string machines and pianos, all pristinely recreated using Arturia's exclusive True Analog Emulation® technology.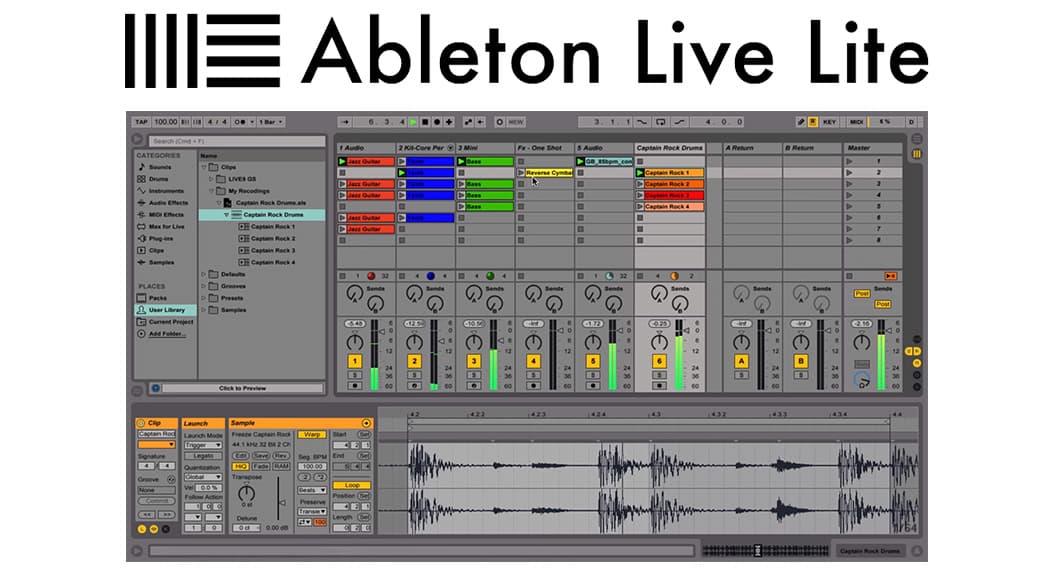 An introduction to one of the most intuitive, popular production platforms around.
New users and seasoned pros alike love working with Ableton Live Lite. Featuring an innovative twin workflow, time stretching and pitch shifting functions, as well as numerous studio quality effects, you'll be releasing professional quality tracks in no time.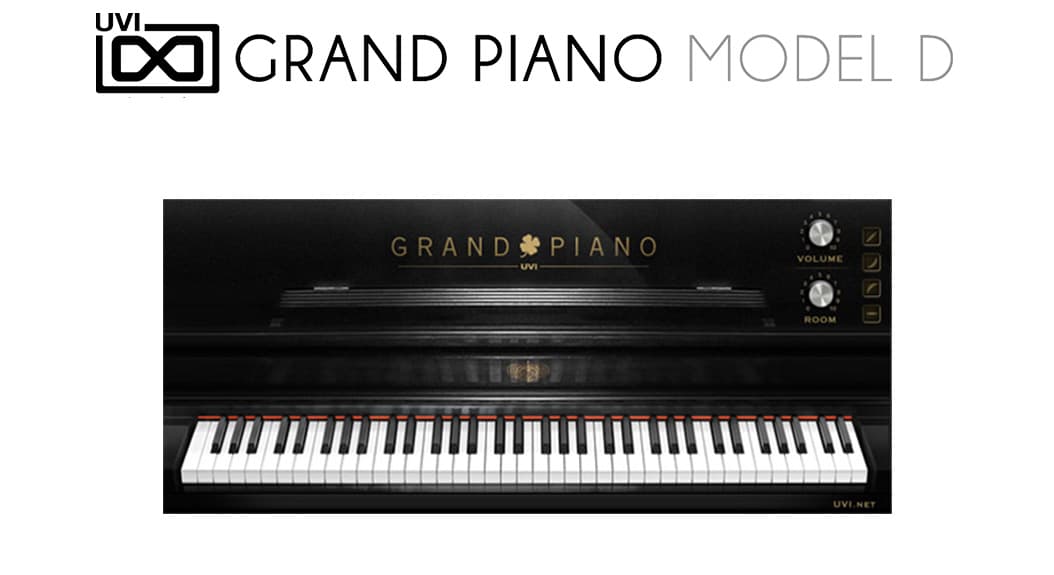 An essential instrument for any songwriter's sound palette.
Steinway pianos are found in only the very best concert halls and recording studios. Thanks to KeyLab Essential, you can have one in your living room. The UVI Grand Piano Model D puts the sound of the famous Steinway Model D grand piano at your fingertips, sampled in exquisite detail, and ready to play.
KeyLab Essential is packed with software that will inspire your creativity and unlock your musical potential.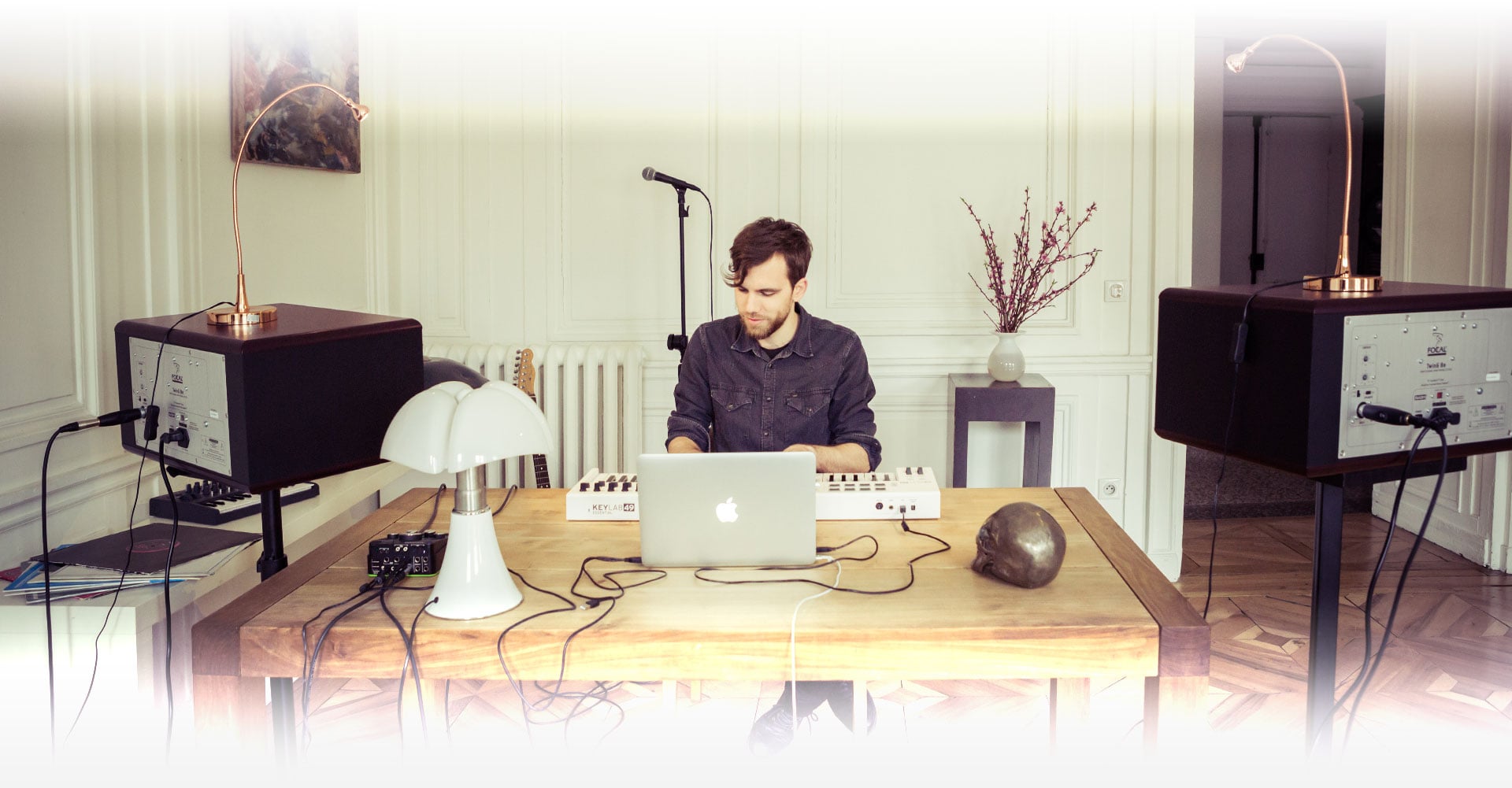 Sound Corner
Superbravo(Simon Gallifet)
Groovy and laidback house beat. All the synth parts have been made using Analog Lab and the built in presets.
Radio Zimer(Simon Gallifet)
Inspired by the work of Radiohead and Hans Zimmer this songs demo and arpeggio and a bass made with Analog Lab 2.
KLE Movie_Soundtrack(LAAKE)
Music soundtrack made by LAAKE for the Keylab Essential release video.
Roll Call of Features!
Piece by piece the KeyLab Essential gathers all the elements required to take the control of your studio.
1. Performance controls
Bend your notes, modulate your sounds and transpose your keyboard by semitones or full octaves.
2. Chord play
Quickly create full arrangements with intelligent chord feature.
3. Midi channel select
Quickly change MIDI channels with dedicated control.
4. Performance pads
Dual-purpose dynamic, back-lit pads also let you select your favorite mapping options.

5. DAW command center
Take control of your recording software thanks to the MCU/HUI protocol.
6. Screen and Analog Lab remote
Read the right info when you need it thanks the twin-line LCD screen and browse your Analog Lab presets directly on your keyboard.
7. Pre-mapped knobs and faders
Adjust the panning and level of the tracks in your DAW, and the essential parameters of the Arturia virtual instruments.
8. 49 note Keyboard
Durable, velocity-sensitive keys will capture every nuance of your performance.

9. MIDI out
Control any MIDI-compatible synths, outboard, and modular gear.
10. Sustain pedal input
Push forward the expressivity of your keyboard play with a sustain pedal. The polarity can be inverted to comply with all types of pedals.
11. USB connectivity
Bus-powered, class-compliant, and powered through usb.
12. Optional DC power
Power KeyLab Essential without connecting to a computer.
Main Features
Software Specifications:

Includes Analog Lab software with 6000 synth sounds
Includes Ableton Live Lite
Includes UVI Grand Piano model D

Hardware Specifications:

49 keys with velocity
Controllers: 1 clickable encoder, 9 encoders, 9 30mm faders, 6 transport switches, 4 command switches, 1 modulation wheel, 1 pitch bend wheel, 8 touch and pressure-sensitive pads
Connectivity: MIDI out, USB, Sustain pedal
Functions as a universal MIDI controller
Twin-line LCD screen
MCU/HUI control compatibility
Chord Play mode

Perfect Analog Lab integration:

Select sounds, browse presets, switch parts, smart-assigned controls.
Standalone or plug-in operation: VST, VST3, AU, AAX.
Over 6,000 TAE® powered preset sounds from Arturia's award-winning V Collection

Ableton Live 9 Lite - record, layer, and edit your sounds to create a finished song.
UVI Grand Piano Model D - Sample-based software recreation of Steinway classic.
Compatible with all major Digital Audio Workstation: Pro Tools, Logic Pro X, FL Studio, Bitwig, Cubase, Ableton Live, Digital Performer, Studio One *
* All product names, trademarks and registered trademarks are property of their respective owners.
Awards

Sours: https://www.arturia.com/products/hybrid-synths/keylab-essential-49/overview
Deskripsi Arturia KeyLab 49 MKII Midi Controller Keyboard With its rock-solid build quality, superior ergonomics and expressivity, and the sheer control it provides over your virtual instruments and DAW software, the Arturia KeyLab MkII 49 has raised the bar for professional MIDI controller keyboards. Onstage or in the studio, you need a keyboard controller that gets the job done. Unlike many keyboard controllers constructed entirely of plastic, the KeyLab MkII features a lightweight yet rugged aluminum chassis that can stand up to the most grueling tour schedules. Arturia is also a top software company, so who better to decide what goes into a keyboard designed to control software? The KeyLab MkII's superb aftertouch-sensitive keybed (the same one used in Arturia's flagship MatrixBrute) feels incredible under your fingers and responds beautifully when you're executing fast staccato lines, trills, and repetitions. Equipped with 16 RGB backlit performance pads, nine large faders, nine rotary encoders, four CV outputs, five expression control inputs, and a killer software bundle headlined by Analog Lab 4, the Arturia KeyLab MkII 49 puts everything you need to create music right at your fingertips.
Sours: https://shopee.co.id/Arturia-KeyLab-49-MKII-Midi-Controller-Keyboard-i.158413015.4041617231
Arturia KeyLab Essential 49 Review - Is it still worth to buy this in 2021 ?
Ableton Live Lite
: Windows 7 (SP1) or later (64-bit)
64-bit Intel® Core™ or AMD multi-core processor (i5 processor or faster recommended) with 4 GB RAM (8 GB+ recommended)
3 GB free Hard disk Space
Broadband Internet connection for installation
: OS X 10.11.6 or later (64 bit)
64-bit Intel® Core™ or AMD multi-core processor (i5 processor or faster recommended) with 4 GB RAM (8 GB+ recommended)
3 GB free Hard disk Space
Broadband Internet connection for installation
UVI Model D
: Windows 8 or later (64-bit)
64-bit Intel® Core™ or AMD multi-core processor (i5 processor or faster recommended) with 4 GB RAM (8 GB+ recommended)
1 GB free Hard disk Space
Broadband Internet connection for installation
: OS X 10.9 or later (64 bit)
64-bit Intel® Core™ or AMD multi-core processor (i5 processor or faster recommended) with 4 GB RAM (8 GB+ recommended)
1 GB free Hard disk Space
Broadband Internet connection for installation
Works in Standalone, VST, AAX, Audio Unit.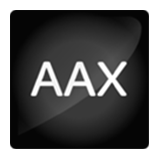 FREE iLok account - not necessarily an iLok dongle, just a free account Internet connection for the license activation
Sours: https://www.arturia.com/store/hybrid-synths/keylab-essential-49
Keyboard 49 arturia
.
ARTURIA KEYLAB ESSENTIAL REVIEW - is it the best beginner midi keyboard ?
.
You will also be interested:
.
493
494
495
496
497